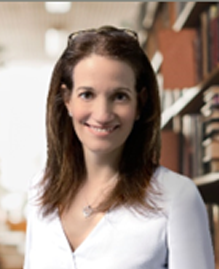 Management Consultant
Amy Sanderson brings 30-years of experience from fast-paced, food retail, technology, energy, start-up, and consulting companies to help business executives navigate change and lead for the future by creating clarity and alignment from the top down.  Amy is equipped with a unique perspective that combines deep knowledge of business strategy, operations, and human resources to help clients build strong, enduring people-centric cultures to benefit organizations as a whole.
Amy's passion is to help organizations, teams, and leaders achieve their full potential, and to do so, she takes a collaborative approach with her partners to achieve their desired results.  She has extensive experience in large-scale change management initiatives, hyper-growth scaling, organizational effectiveness, talent management, training and development, corporate universities and executive education programs, and executive and peer coaching.  In addition to her human resources experiences, Amy has spent time in senior leadership roles in corporate strategy, thought leadership, business transformation, operations, management consulting, sales, and marketing.  The variety of roles and experiences Amy has had allows her to assess business, organizational, and people dynamics with a high level of effectiveness to quickly address core issues.
Amy is a Management Consultant for E. Rogers Associates and serves as an Independent Board Director and Chair for the Leadership Development and Compensation Committee for Santa Energy Corporation.  She is a graduate from Cornell University with a Bachelor of Science in Business Management and Marketing and she lives in Trumbull, CT with her husband and three teenage sons.