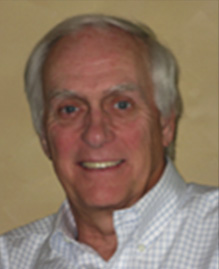 Principal
Prior to joining E. Rogers Associates, Inc., Charlie was a human resource executive at PepsiCo for 26 years, most recently as Senior Vice President, Human Resources and a member of the Executive Council for PepsiCo Beverages and Foods (PBF). Rogers is widely viewed as a leader and innovator in the Human Resources' field. He received a Bachelors degree from Suffolk University and completed the PMD program at the Harvard Business School. His accomplishments include:
Created the first flexible benefit program in the United States, developed the SharePower program, which was the first broad-based global stock option program in a Fortune 50 Company, and designed a number of leading edge Executive and Board of Director compensation programs.
Several innovative human resource organization initiatives were developed while he was at Taco Bell to significantly reduce labor costs to support the division's pricing strategy. The organizational innovations at Taco Bell became the core of a Harvard Business School case study.
As PepsiCo's Senior Vice President of Staffing and Executive Development, he was responsible for global internal and external staffing activity, including succession planning and overseeing a corporate-wide search partnership.
During his three years as head of the human resource function at Pepsi Cola North America, he led the reorganization of the corporate concentrate company following the spin-off of the Pepsi-Cola Bottling Company. This reorganization also became the subject of a Harvard Business School case study.
Rogers also led the human resource process on all the divestiture, mergers and acquisitions during his twenty-six years at PepsiCo. This included the divestiture of Lee Way Motor Freight, North American Van Lines and Wilson Sporting Goods, and the acquisition of Kentucky Fried Chicken, Tropicana, SOBE and Quaker Oats. In addition, he played an instrumental role in the spin-off of Kentucky Fried Chicken, Pizza Hut, and Taco Bell into the new public company YUM.
Charlie has been active in several professional organizations. He was Chairman of the Employers Council for Flexible Compensation, a member of the Conference Board Executive Compensation Council, the U.S. Chamber of Commerce Employee Benefits Committee and the Barons Roundtable Human Resource Council. He has been a frequent public speaker on Human Resources topics and testified before the U.S. Senate Finance Committee on tax policy.