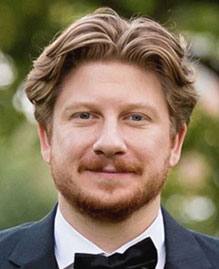 Associate Management Consultant
Evan Sheehy is an Associate Management Consultant at E. Rogers Associates, Inc. He is currently pursuing his Master's degree in the Industrial Organizational Psychology Program at Hofstra University. He holds a strong belief in raising the effectiveness of an organization through leveraging the potential in its workforce.
Recently, he has been certified in administering the Hogan Leadership Suite of personality inventories. They include the Hogan Personality Inventory (HPI), Hogan Development Survey (HDS), Motives, Values, and Preferences Inventory (MVPI). He looks forward to utilizing such powerful tools in his client work.
Prior to working at E. Rogers Associates, he worked as an Executive Marketing Sales Assistant for M3 Technology, LLC. In his role at this organization, he served some of the largest labor unions in the New York area. Specifically, he helped enroll and manage members' insurance policies who literally move the City of New York: Transport Workers Union Local 100, Transit Supervisors Organization Local 106, and the Subway Surface Supervisors Association. Additionally, it was here that he gained experience navigating the intricacies within the union structure.
Previously, Evan worked in marketing and advertising as an Account Coordinator and Analyst. In his unique role, he focused on account management, as well as data analytics, specifically social listening and reputation tracking. It was in this dual role that he gained valuable experience working with client teams to support the development and execution of the larger brand reputation campaigns for Fortune 500 Organizations. He has worked closely with clients such as McDonald's, Delta Air Lines, and UPS.
Evan received his BA in Psychology from Loyola University Maryland, located in Baltimore, MD.