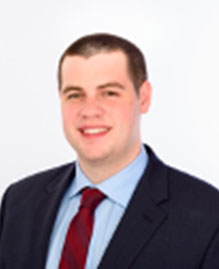 Associate Management Consultant
John Shea is an Associate Management Consultant at E. Rogers Associates. He began working at E. Rogers Associates in 2019 and has been a key contributor to a broad range of project areas including Change Management, Leadership Development, and Training Design. He has experience administering and analyzing data from tools and assessments such as the Hogan Leadership Suite (including the HPI, HDS, and MVPI), FIRO-B, Myers-Briggs Type Indicator, TeamTelligent KSA Suite of Tools, and ADEPT-15.
Prior to working at E. Rogers Associates, John spent several years working in global pharmaceutical market research. In this space, John honed his skills in both quantitative and qualitative research methods, advanced data analysis techniques, and public speaking while conducting studies for several of the largest pharmaceutical brands in the world.
John has over seven years of experience in academic research specializing in domains such as Memory, Consumer Decision Making, Applied Behavioral Analysis in Populations with Disabilities, Age in the Workplace, and more. In addition to his work in research laboratories He also spent over a year as Managing Editor of the Binghamton Undergraduate Psychology Review.
John received his Bachelor's degree in Psychology from SUNY Binghamton in 2017 followed by his Master's degree in Industrial/Organizational Psychology in 2019 from Hofstra University where he is now in his second year of pursuing his doctoral degree and serving as Treasurer of the PhD's in Applied Organizational Psychology (PAOP) student organization. John's current research interests include leadership transitions, onboarding at the executive level, and decision making in the workplace.