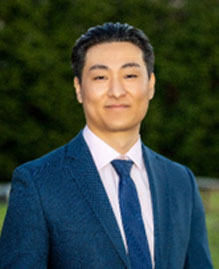 Associate Management Consultant
Daniel Lee is an associates management consultant at E. Rogers Associates and is currently pursuing a Master's degree in Industrial Organizational Psychology at Hofstra with aspirations of a PhD.  He received a Bachelor of Arts in Psychology from Temple University with a concentration on psychopathology and clinical work.
Following Daniel's graduation from Temple University, he worked as a provisional research partner for Thomas Jefferson University Hospital investigating COVID-19 comorbidities on the effect of patients with cardiovascular health issues.
Prior to working for E. Rogers Associates, Dan worked as an account manager in sales. He led a team of four high performing sales associates in integrating campaigns across Nestle's ReadyRefresh service and Inspire energy.
Dan's current research interests include leadership development including the dark-side of leadership as well as burnout in the workplace.