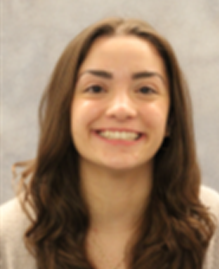 Associate Management Consultant
Haley Gravalis is an Associate Management Consultant at E. Rogers Associates. She is currently pursuing a Master's degree in Industrial/Organizational Psychology from Hofstra University.
Before attending graduate school, Haley received a B.S. in Integrative Neuroscience from SUNY Binghamton in December 2020. During her undergraduate career, she dedicated much of her spare time to enhancing the university's Student Psychological Association, where she held roles such as President and Treasurer over the span of two years.
At Hofstra University, Haley is involved in Diversity, Equity, and Inclusion (DEI) research as an assistant to Dr. Nicholas Salter. Currently, she is working on a study that takes a qualitative approach in looking at LGBTQ+ individuals in leadership roles. She has been enjoying coding and analyzing recorded interviews pertaining to their experiences in the workplace.
Prior to joining the team at E. Rogers, Haley spent time working at CCL Clinical Systems, a clinical label production company that provides researchers in the pharmaceutical industry with the highest quality materials for their national and global drug trials. At CCL, Haley specialized in quality assurance. From production to shipment, she guaranteed the accuracy, integrity, and informational security of all projects under her review.
Haley's current research interests include leadership development, succession planning, DEI, and emotional intelligence.