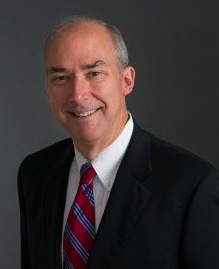 Senior Management Consultant
A leadership/talent and organizational development professional with broad experience in corporate roles and consulting, Jeff delivers thoughtful and engaging solutions to challenging talent issues both domestically and internationally. Jeff has experience in Talent Management, Executive Coaching, Leadership Development, Organizational Design, Change Management, Learning and Development and Team Building and Formation.
Jeff began his career in this discipline as a contract writer for The Forum Corporation, after which he co-founded Performance Systems, Inc. (in Boston) which specialized in learning and development engagements for companies in the financial services, consumer goods and high tech industries, such as Fidelity Investments, Moody's Investor Services, Pepsi, General Mills and Apple Computer.
In his own consulting OD practitioner and leadership development practice for several years, Jeff focused on identifying and promulgating best practice within the Strategic Business Units of Pepsi International and was a facilitator for JP Morgan's leadership development curriculum.
In 2001, Jeff was recruited to join the investment banking division of Credit Suisse and asked to build a learning and development function for the capital markets division.
Jeff was then named head of learning and development for the investment bank, oversaw the development of a professional skills and sales training curriculum and put in place a high potential program as well as an 'Emerging Leader' leadership development program.
Jeff later joined Optum, a division of UnitedHealth Group where he engaged in senior level talent assessment, and organizational design. Then, as VP of Organizational Effectiveness, he went on to create a three-day leadership development program for the division's high potentials, as well as aiding in the restructuring of the existing talent management process.
Similarly, Jeff provided talent expertise in his role as Global Talent Partner at AIG, where he supported both the finance function and the personal insurance business. After that, Jeff was recruited to Lord, Abbett & Co. where he created the talent and leadership development function and launched new performance management and employee engagement processes and designed and facilitated their first-ever leadership development program.
Jeff has a bachelor degree in history from The King's College and is qualified to administer the Myers-Briggs Type Indicator, Acumen International's Leadership Workstyles assessment, DiSC, and the entire suite of TeamTelligent and Korn-Ferry/Lominger Leadership Architect products.