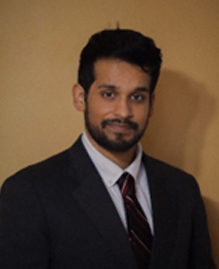 Associate Management Consultant
Rohan Ramesh is an Associate Management Consultant at E. Rogers Associates, Inc. He is currently pursuing a Master's degree in Industrial Organizational Psychology at Hofstra University. He received a Bachelor of Arts in Government and International Politics with a concentration in Philosophy, Politics and Economics and a minor in Economics from George Mason University in Fairfax, Virginia.
Prior to working for E. Rogers Associates, Rohan spent nearly a decade working in the political world. During his undergraduate career, he held numerous positions in offices such as the United States Senate, the office of the Governor of Virginia, and the Virginia General Assembly.
During the 2016 Presidential cycle, Rohan entered the world of political campaigning. He then spent two years specializing in campaign finance for a Virginia state Delegate race and a Congressional campaign in Wisconsin, whose campaigns would go on to break fundraising records. He would then serve as a campaign manager in a hotly contested local race in Virginia before finally serving as the Legislative Chief of Staff for two Virginia state Delegates.
In his graduate career, Rohan has focused on gaining a deeper understanding in topics such as leadership and motivation. Along with the communication and management skills he gained in politics, he is ready to use his knowledge to apply the best solutions for organizations and their employees.