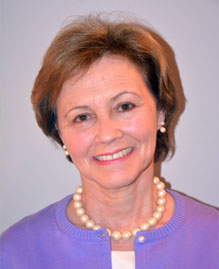 Management Consultant
A cum laude graduate of Smith College, Ms. Williams completed graduate studies in Human Resources at New York University.  She has held key Human Resources management positions at major consumer product corporations such as PepsiCo, Bloomingdale's, and General Mills as well as at specialty retail companies focusing on pharmaceuticals, accounting and tax services, retail, and consumer products.
Ms. Williams has extensive experience in areas of training, compensation, organizational development, executive coaching, executive recruiting, and development of individualized plans for high potential individuals, particularly positions focused on product research, sales, human resources, talent recruitment, and marketing.  More recently she held responsibility for the Diversity and Inclusion programs, which included recruitment of faculty of color, curricular content, and professional training.
Specific Human Resources line positions held include:  Senior Director, Human Resources, Christie's Art and Auction House, Director, Human Resources, General Mills, Specialty Retailing Group, Director, Admissions & Human Resources, Greenwich Country Day School, Manager, Employee Relations, PepsiCo, Inc., Manager of Compensation, PepsiCo, Inc.
As a Management Consultant for E. Rogers Associates, Ms. Williams has been working with clients on projects such as executive coaching, leadership development initiatives, competency model development, team assessment and development, human resource strategy and organizational development.  She is certified in Korn Ferry Leadership Architect tools: KFLA, VOICES, Interviewing Architect, and Learning Agility Assessments.
Ms. Williams volunteers her time to various non-profit organizations and currently serves on the Advisory Board of REACHPrep, a program dedicated to providing educational opportunities to Latino and African American middle school students. She lives in Stonington, CT with her husband and 3 children.