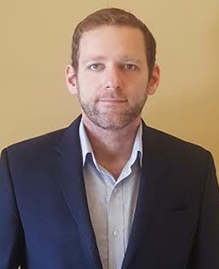 Management Consultant
Justin Paul is a globally experienced Talent Management Professional with a background in consulting, entrepreneurship and as an HR leader in PepsiCo. He specializes in Talent Management, Organizational Culture, and Leadership Development and brings an understanding of the latest research in organizational psychology as well as practical know how from having lived on 3 continents working with Fortune 500 leaders in over 30 countries across Europe, The Americas, and Asia.
In 2011 Justin relocated from New York to London where he oversaw the consolidation of PepsiCo Europe's Organizational Development process teams in the UK, Spain, France, Germany, Belgium and The Netherlands.  He was recruited to simultaneously lead the global redesign of PepsiCo's learning and development organization.  In this capacity he collaborated with consultants, specialists, and thought leaders, globally to design cutting edge competitive learning and development processes to increase effectiveness and streamlined global costs.
In 2014 he led PepsiCo Europe's Culture and Engagement department where his team was responsible for diversity and inclusion, organizational health surveys, employee engagement, team effectiveness and cultural transformation.  During this time, he identified, designed and delivered leadership workshops which generated cultural changes critical to the success of the company's operating model transformation.  Afterwards Justin led PepsiCo Europe's Talent Assessment and Development department in Barcelona where he designed a coaching framework to accelerate the development and personal commitment of top European talent.
In 2016 Justin opened his own small firm which designed and led a 9-month leadership development program for a large multinational organization, connecting over 70 executives from all over Asia and Europe to help them unlock the power of their networks and collective experiences to achieve transformational leadership goals. This program was again run in Europe in 2018 and continues to this day.
As a Management Consultant at E. Rogers, Justin has worked with clients in a variety of industries including, Media, Biotech, Energy, and Consumer Goods.  Projects have included executive and leadership development, competency modeling, team assessments and interventions, as well as coaching and HR skill development. Justin holds an M.A. in Industrial Organizational Psychology from Hofstra University located in Nassau County, New York and is certified in multiple psychometric assessments, coaching, and training methodologies.
Certifications, Research and Articles:
Certified Marshall Goldsmith Stakeholder Centered Coach and a board member of their High Potential Coaching Council
Co-Author: "Strategic People Practices in Startup Organizations", SHRM People + Strategy: Summer 2018
Graduate of the Founder Institute and Founder of TEAMProvements HR Tech Startup
Advanced Certification in Hogan Personality Assessments (HPI, MVPI, HDS)
Regular contributor to the "HR Watch" Column in the Bangkok Post including "Winning in a 4.0 Digital Economy"; "Why Your Company Must Continually Transform its Culture" & "How Design Thinking Can Transform Your Human Capital"