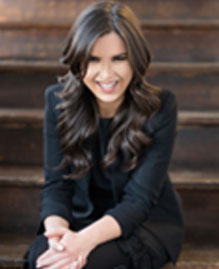 Management Consultant
Caitlin is an award-winning Talent Strategist and Human Resources Executive with over a decade of experience in human resources. Caitlin has partnered with senior leaders across diverse functions, industries, locations, and organizational life stages. Caitlin has coached multiple global design Heads of Design and their leadership teams across different industries to unlock design's seat as an in-house strategic thought partner through sound organizational design, scalable global talent solutions and root cause analysis with design excellence and user experience woven throughout the ecosystem.
Caitlin brings an unique background with experience across union, government, corporate and start up environments. Caitlin started her career in union and government roles including the New York State Attorney, District Council of Carpenters and New York City Mayor. Caitlin then transitioned to a corporate role leading union relations for over 3,000 employees and 2 unions in the aerospace industry achieving cost savings while simultaneously increasing organizational health scores. Caitlin then held progressive talent management and business partner roles leading teams to develop talent strategies for global corporate functions, lead hyper growth for engineering teams, manage geographic diversification and build the change management plan for a military line closure. 
Caitlin then moved to the consumer packaged goods industry where she oversaw the Philadelphia beverage tax business people and change management strategy resulting in increased business performance, increased retention during a labor shortage, increased gender and racial leadership diversity while improving organizational health. Caitlin went on to build the global design people strategy partnering with the Chief Design Officer to expand the team's global footprint to over ten countries, coach the design executive leadership team and build the talent infrastructure for top design talent in a corporation.
Caitlin shifted to the tech industry where she was a head of people for a small AI tech firm, and directly supported the marketing and creative functions. From there Caitlin moved to large tech, where she is today leading the people strategy for user experience designers.
Caitlin received a Bachelors of Science from Cornell University and is Hogan certified. Caitlin currently resides in Seattle, Washington with her partner Yetro and mini dachshund Toby.