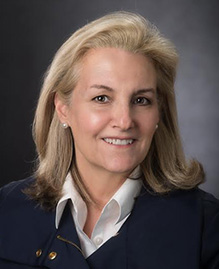 Management Consultant
Liz Graf's Human Resources management experience spans the financial services, entertainment and consumer products industries with line positions at JP Morgan, Gulf & Western, and PepsiCo, Inc.  Her experience in both domestic and international businesses includes executive and manager coaching, performance management, organizational development, succession planning, team building as well as labor relations.  She has executed organizational change initiatives that involved organizational restructuring and climate change initiatives.
Throughout her career, Liz has obtained extensive experience in talent acquisition and executive recruitment.  She has developed and executed interviewer training programs, conducted in-depth candidate assessments, and developed competency models and assessment tools.  Her corporate work experience focused on a broad range of business functions including Finance, Marketing, Sales, Research and Development, Manufacturing Operations and IT. 
As a Management Consultant for E. Rogers, Liz has worked with clients in a variety of industries.  Projects have included executive and leadership coaching, competency model development for use in talent acquisition and performance management, delivery of team assessments and resulting development strategies, design and execution of talent acquisition and performance management training and tools, and overall human resource strategy development.
Liz is a graduate of Trinity College in Hartford, Connecticut and has three sons.